Twix Bars
4 servings
60 min
You read that perfectly right. A twix bar. On keto. YES! A crunchy base with a salty caramel layer covered and the whole thing covered in chocolate is everything you need from a twix bar, right?!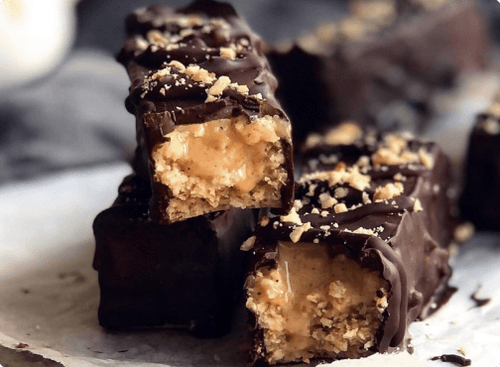 Ingredients
Base:
1,5 dl coconut flakes
1,5 dl roasted almonds
0,5 dl hazelnuts
3 tbsp coconut oil
2 tbsp fiber syrup
1/2 pack Fat-Pack Nutbutter from @friendlyfatcompany
Caramel:
2 tbsp water
50g erythritol
30g butter
1 dl cream
1 pack Fat-Pack Nutbutter from @friendlyfatcompany
Pinch of sea salt
Cover:
100g dark chocolate 90%
100g sugar free milk chocolate
Macros per bar:
320 calories, 2,5 g net carbs, 28g fat, 5g protein.
320 calories, 2,5 g net carbs, 28g fat, 5g protein.
Instructions
Process the nuts in a food processor until very fine. Add melted coconut oil, syrup and nutbutter and process some more.

Cover the bottom of a bread pan with the dough. Don't worry if it's a bit crumbly, it's supposed to be.

For the caramel, add water, syrup and erythritol in a sauce pan and heat on medium heat. Use a food scale to measure the erythritol. When it comes to a boil you can turn heat down a bit and let it boil/simmer until it becomes darker, like caramel. Might take up to 15 minutes. Youll notice when you need to take it off, right before it starts to get burnt. take off and add the butter and then the cream. Heat again on medium heat and let it simmer until it gets a bit thicker. About 5-10 min. Then remove from heat and let it cool a little.

Blend in a pack of Fat-Pack Nutbutter and pour the caramel over the nut base and put in the freezer until it's firm.

Melt half of the dark and half of the milk chocolate together. When melted, pour it on top of the cold caramel layer. Put in freezer until chocolate is firm.

Melt the rest of the chocolate on a semi flat plate. Take out the cake from the freezer and cut in 10 bars. Dip the remaining sides except the bottom in the chocolate. Sprinkle some chopped nuts for decoration. Store in the fridge.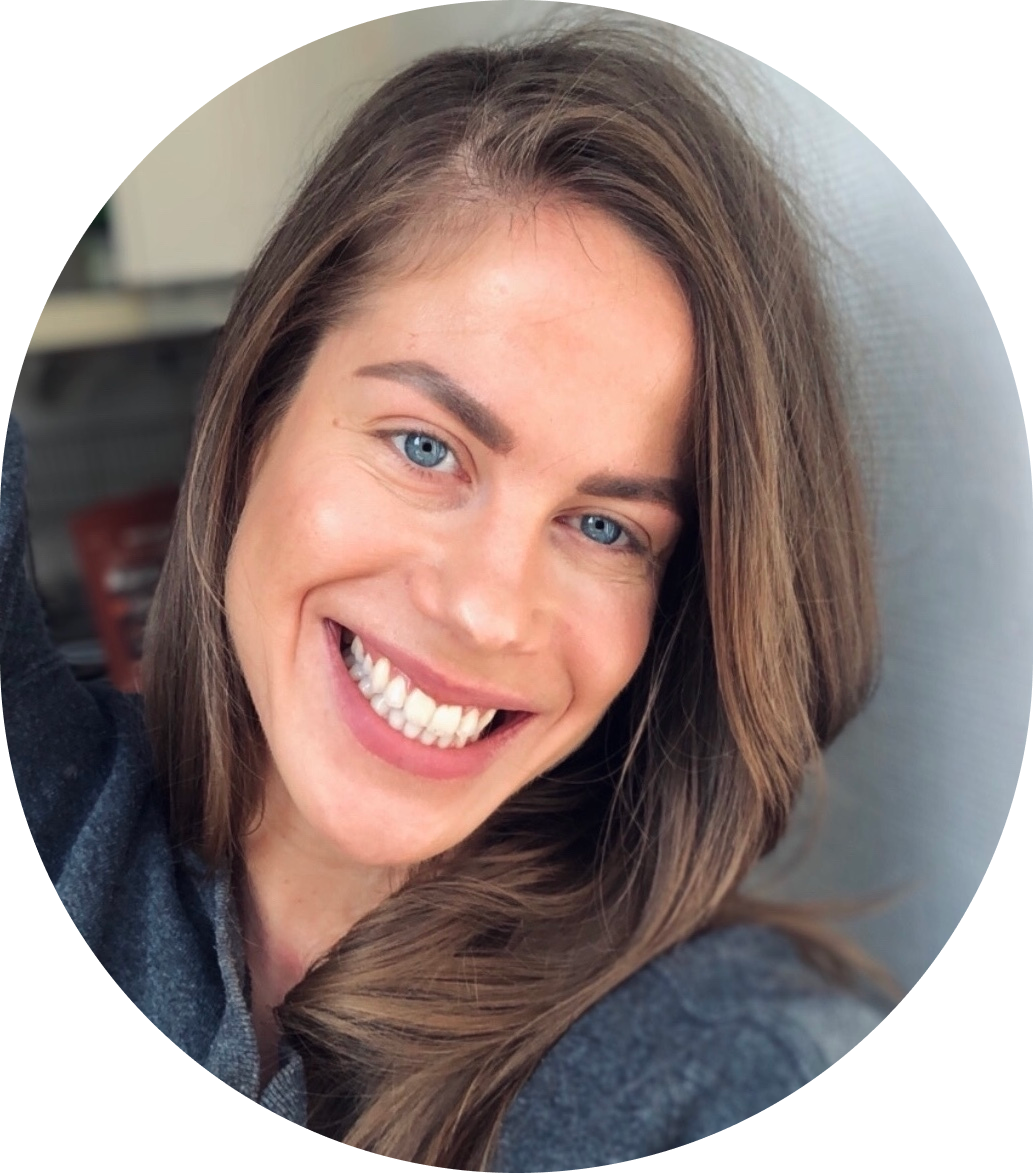 Written by Camilla Henriksen Co-founder The Friendly Fat Co. Keto nerd and health hacker.
More recipes using Nutbutter