Chocolate Chip Cheesecake Cookies
30 minutes
You would never believe that these low carb keto chocolate chip cookies with a peanut butter cheese cake filling is made completely without sugar and grains. These cookies are HUGE but you can make them half the size if you feel that it suits you better.

Macros per sandwich: 600 calories, 3g net carbs, 40g fat, 10g protein.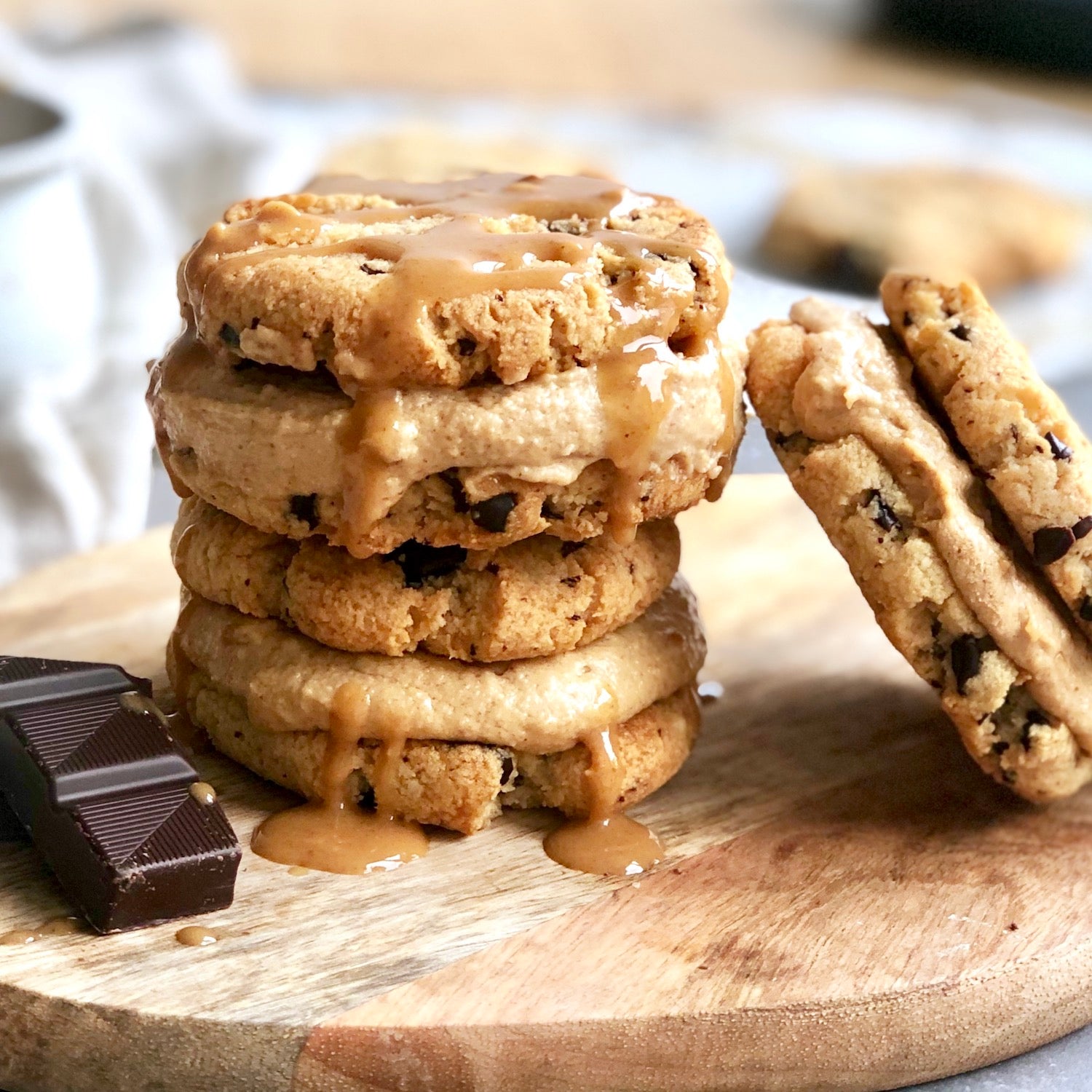 Ingredients
12 COOKIES:
2 cups (5 dl) almond flour
2 tbsp coconut flour
3.5 oz. (100g) butter
3 tbsp sugar free maple syrup
1 tsp baking powder
3 tbsp erythitol sweetener
Few drops of vanilla extract
1,5 oz. (40g) sugar free chocoalte chips
CHEESE CAKE FILLING:
1 can coconut cream (the thick part)
1/3 cup (0,8 dl) peanut butter
3 tbsp cream cheese
2 tbsp erythitol
Instructions
Set the oven on 350°F/175°C

Chop the chocolate and add all ingredients in a bowl and mix with your hands until it turns into a dough.

Form into 10 balls and put on a baking pan covered in a baking sheet. Flattern them out a bit with your hands or a fork.

Bake in the oven for 13 minutes. You don't want them overcooked, rather slightly under baked to keep them soft and moist. Let cool before you remove them from the baking sheet.

Mix the cheese cake ingredients in a bowl and put some in the middle of two cookies. Put in the freezer until firm. ENJOY!

Written by Camilla Henriksen Founder of the Friendly Fat Co. Keto nerd and health hacker.
More recipes using Nutbutter