ON A MISSION TO UNLOCK HUMAN SUPERPOWERS
The problem: most on-the-go foods today contain way too much sugar, crappy carbs and artificial ingredients. More importantly, they contain no - or very small amounts - of healthy fats, delivering a poor nutritional product that won't elevate your performance in any way, but more likely degrade it, if anything.

The solution: we've made it our mission to fuel people who want to perform at their highest level, both physically and mentally, with clean snacks and supplements based on natural ingredients and healthy fats. Because we believe the world is a happier place when people have the energy and health to create the life they dream of living.
No sugar. No bullshit
There's too much bullshit going on behind healthy looking labels and creative marketing. We aim to stand out in an industry where clever marketing and buzzwords take away focus from ingredients and nutrients. We fight for a future where store shelves are filled with real food and healthy fats, and less bs such as sugars, crappy carbs, empty calories and artificial additives.
NO COMPROMISES
There are many ways to add compromising ingredients without you having a clue. Our promise to you is this: if a product requires us to sneak in additivies or other crap, we simply won't make it. Even if we could mask the crap with a healthy looking label, we won't. Because, friends don't lie.
WE BECOME WHAT WE EAT
Cliché, but true. How you feel and perform oftentimes correlate with what you are fueling your body with, because what we eat becomes the building blocks for our bodies. We cannot expect to build a high performing and healthy body if we at the same time eat fake foods filled with additives and chemicals. That's just the law of nature.
FAT IS A FANTASTIC FRIEND
Fat has had a bad rep for way too long. The truth is, fat is a fantastic source of essential nutrients and necessary for our bodies to function optimally. Fat also makes you feel satiated and energized for longer. In other words, fat is a fantastic friend for enhanced performance, weight management and overall wellbeing.
CHECK NUTRIENTS, NOT CALORIES
Counting calories and "low fat" products is just so... 90's, right? For us, health is about getting the energy and nutrients our bodies need to thrive, not just about tracking calories. We'd rather have 500 calories of real and delicious food, than 300 empty calories filled with chemicals that creates chaos in our bodies.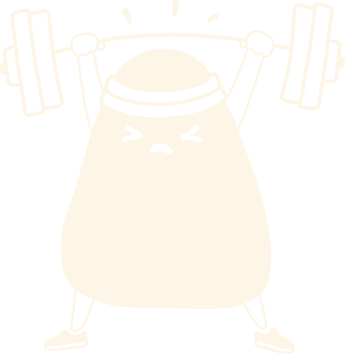 We believe the world is a happier place when people are feeling awesome!
WHOLE FOODS BEFORE TRENDY DIETS
Keto, vegan, paleo or... whatever. What matters the most is the quality of the food you eat and the micro nutrients in them. So the most important question when choosing a diet is: "will I be able to serve my body with the essential vitamins and minerals that it needs while following this diet?". If the answer to that question is "no", then it's not a healthy diet for you no matter what trendy name it's called.
LEAD POSITIVE CHANGE
We aim to lead a positive change towards a healthier food industry. We hope to inspire people and businesses around us to be better as well, so that we together can ignite a chain reaction of positive change around the world, towards better health and increased happiness.