Strawberry Cheesecake
Summer is finally here and even if it's not this strawberry cheesecake you can have summer in your mouth all year round 👏😋

Macros per piece: 425 calories, 3g net carbs, 41g fat, 10g protein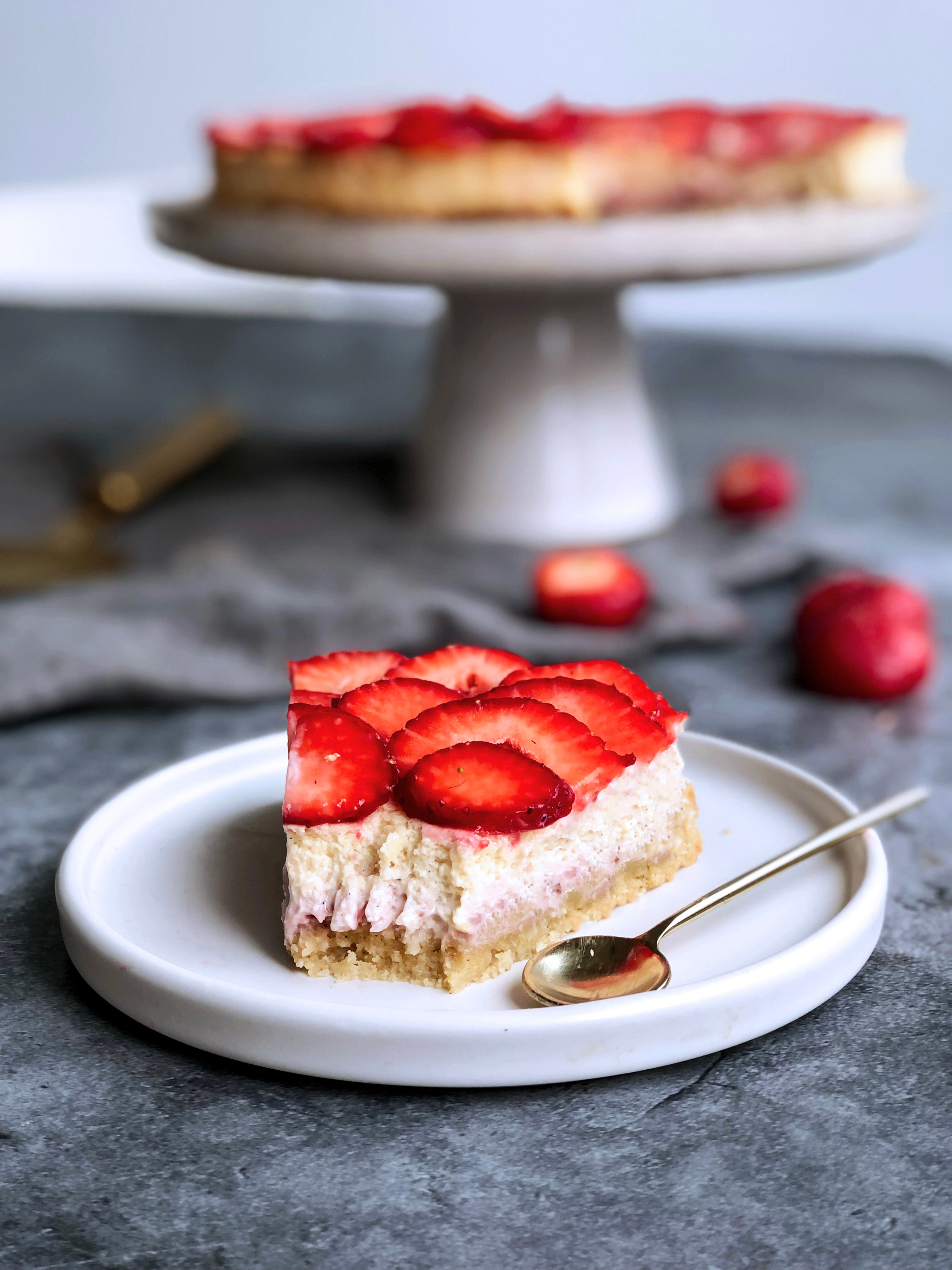 Ingredients
Crust:
1 1/2 cup almond flour
1/2 cup shredded coconut
3 tbsp erythritol
(100g) butter
Filling:
400g cream cheese
2 egg
1/3 cup + 2 tbsp (1 dl) erythritol
1 tsp vanilla extract
4 tbsp strawberry jam
1-2 scoops of MCT-powder (collagen)
Jam:
1 cup frozen strawberries
2 tsp erythritol
500g fresh strawberries for topping
Instructions
Set the oven on 347°F / 175°C

Mix all ingredients for the crust in a bowl with your hands. Cover the bottom of a round baking tin with the dough. Bake the crust in the oven for about 10 minutes. Take out and let cool.

Mix eggs, erythritol and vanilla extract with an electrical mixer until white and fluffy. It takes about 10-12 minutes. Don't go lazy on this step because the fluffiness is important.

Add the cream cheese to a bowl and stir it for a few seconds, add the egg mix and mix for a minute until it's well blended together.

Add the frozen strawberries to a bowl, add the erythritol and heat in the micro for a minute. Stir together until it's a jam. Let cool.

Blend in about 4 tbsp of the jam to the cheese cake mix. Don't stir it in, just softly turn it down to the mix. You want to find swirls of jam in the cake.

Bake in the oven for about 25 minutes. Take out and let stay in the fridge for at least 1 hour before serving. Top with sliced strawberries and let the party start! 🥳🍓

Written by Camilla Henriksen Founder The Friendly Fat Co. Keto nerd and health hacker.