No Bake Lemon Cheesecake
NO BAKE LEMON CHEESECAKE 🐣🍋 If you're like us and love everything cheesecake, you'll be in heaven after trying this one!

Best part is that it tastes just like a regular cheesecake, not like a keto version. So go ahead and serve it to everyone this easter! Nobody will notice that you tricked them of their sugary treats 👏😋

Macros: 550 calories, 5g ner carbs, 56g fat, 12g protein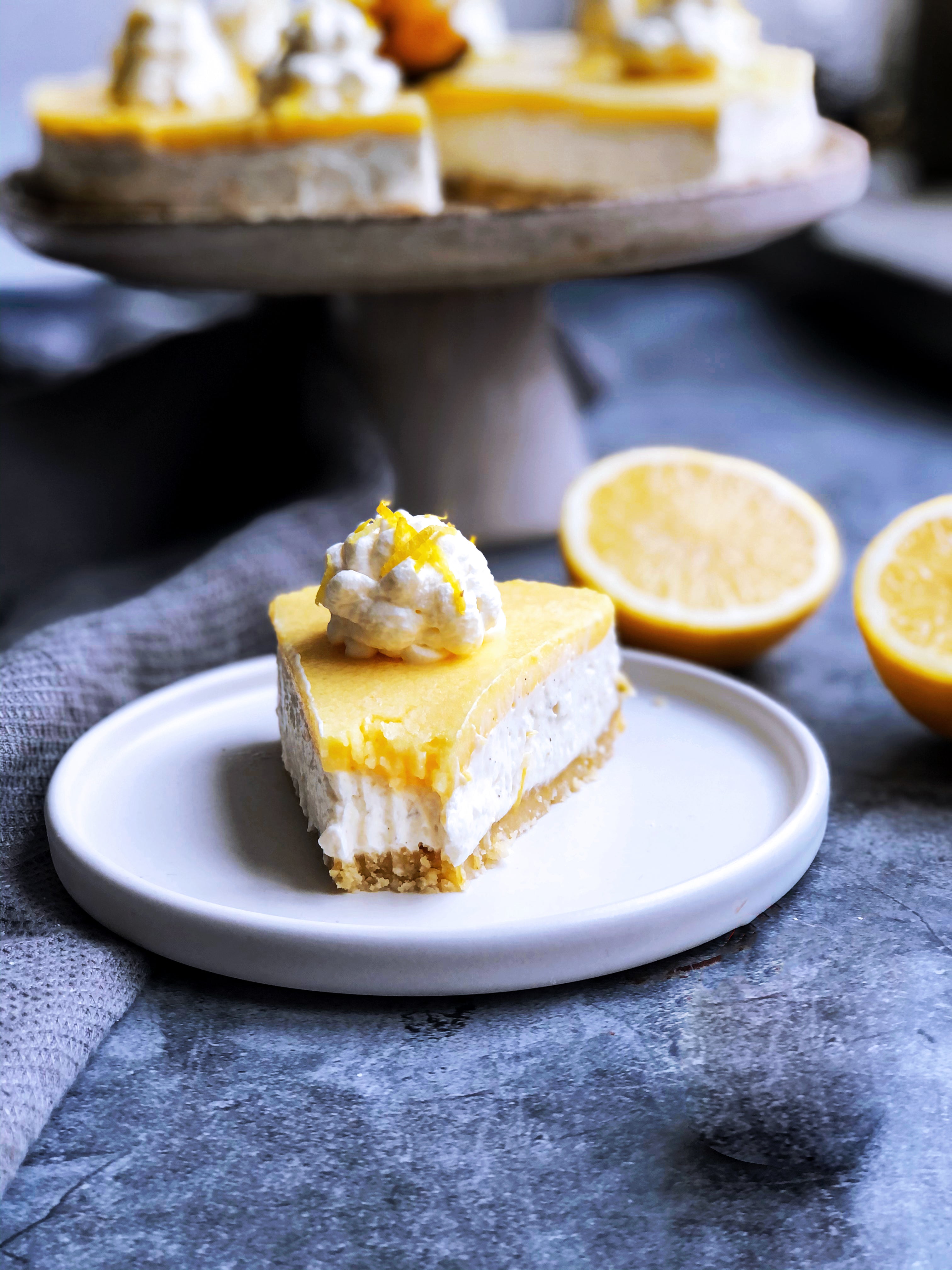 Ingredients
Crust:
1 1/2 cup (3,5 dl) almond flour
1/4 cup (0,6 dl) coconut flakes
1/4 cup (0,6 dl) hemp seeds
2 tbsp fiber syrup (or any sugar free maple syrup)
80g melted butter
1/2 tsp vanilla powder
Filling:
600g cream cheese
2/3 cup (1,5 dl) cream
3/4 cup (2 dl) powdered erythritol (SukrinMelis)
1 tsp vanilla powder
Zest from 2 lemons
1-2 scoops MCT powder natural
Lemon topping:
Juice from 3 lemons
Zest from 1 lemon
3 egg yolks
1/4 cup (0,5 dl) water
2/4 cup (1 dl) erythritol (sötströ or Sukrin)
2 gelatine sheets
25g butter
Whipped cream and lemon zest for decoration.
Instructions
Add all dry ingredients for the base in a bowl. Add melted butter and fiber syrup and form into a dough. Cover the bottom of a spring pan with a baking sheet. Spread out the dough evenly. Place in fridge.

Filling: Mix cream and cream cheese with a mixer. Add powdered erythritol, lemon zest, vanilla and blend with a spoon.

Spread the mix on the crust and let firm up in the fridge for one hour before continuing.

Lemon topping: Put all ingredients in a saucepan except butter and gelatin sheets. Put the gelatine in cold water for five minutes, while letting the lemon mix come to a boil. When boiling, add the gelatine and whisk continuously for 3 min on medium heat.

Add butter and whisk for a few seconds then remove from heat. Let cool and pour over the cheese cake layer. Let the cheesecake firm up for another hour or two in the fridge before serving.

Decorate with whipped cream, lemon zest and a marzipan chicken if you're feelin' it :)

Written by Camilla Henriksen Founder The Friendly Fat Co. Keto nerd and health hacker.