Carrot Cake
40 minutes
Are you like us and drool over carrot cake whenever you see it at a café and wished that sugar wasn't so bad for you?
Imagine my joy when we succeeded to create a recipe for a keto carrot cake that tastes just LIKE THE REAL THING but without sugar, carbs and gluten!

Macros per piece: 300 calories, 28g fat, 3,5g net carbs, 10g protein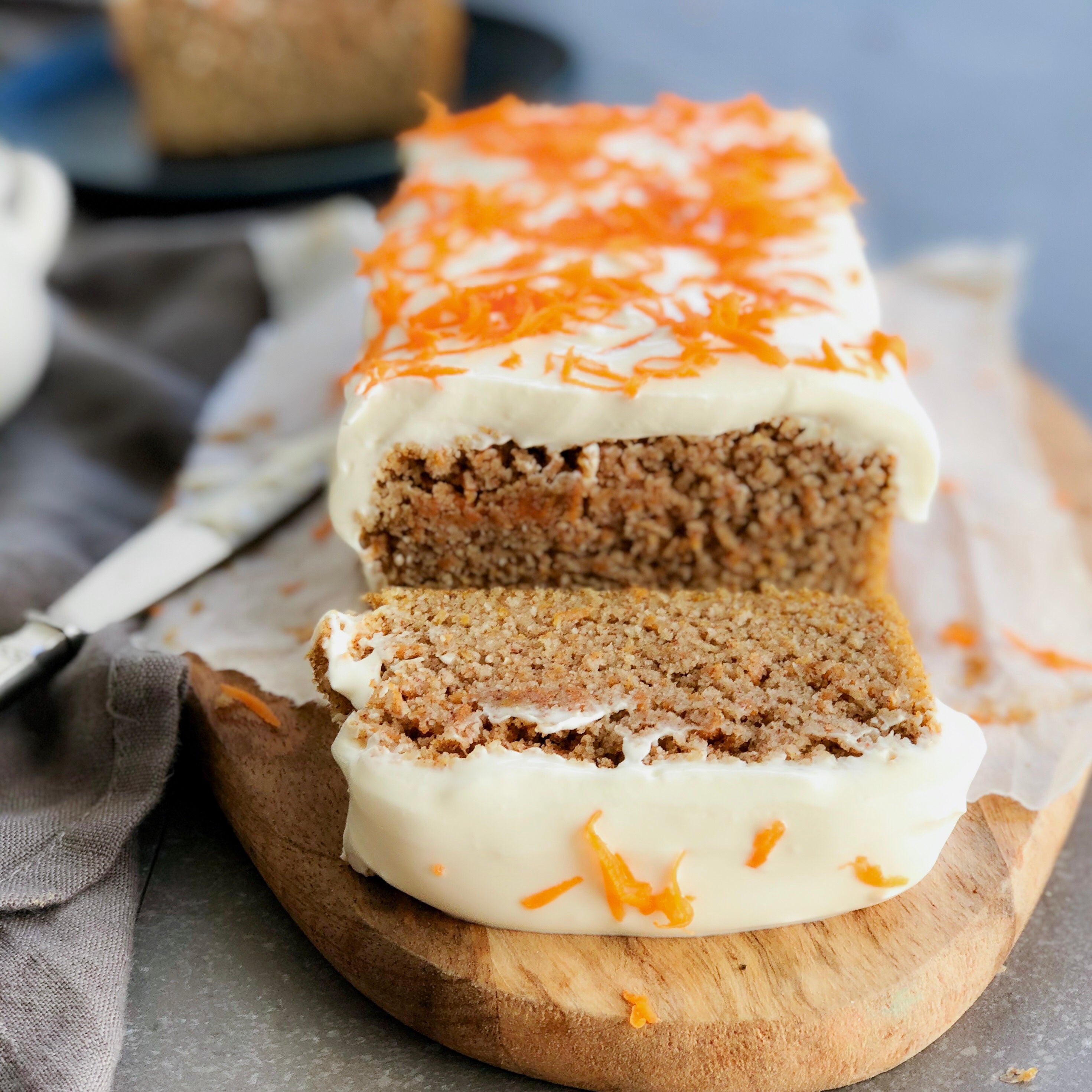 Ingredients
CAKE:

4 eggs
1/2 cup (1 dl) erythritol
2 cups (4,8 dl) almond flour
1,5 carrot
1 tsp baking soda
1 1/2 tsp cinnamon
1 tsp cardamom
1/2 tsp ginger
1/4 tsp salt
1-2 scoops of MCt-powder (unflavoured)
FROSTING:
8.8 oz. (250g) cream cheese
1/3 cup (0,8 dl) heavy cream
2 tbsp erythritol
1 tbsp lemon or lime juice
Instructions
Set oven on 300°F/150°C

Blend almond flour, baking soda, cinnamon, cardamom, ginger and salt in a bowl.

Mix the eggs and erythritol with an electrical mixer in a separate bowl until they become white and fluffy. I do exactly 12 minutes. This is the most important step because the fluffier the eggs the more fluffy and moist the bread gets.

Fold in the dry ingredients in the eggs. Very important to fold and not mix because you want to keep as much air as possible in the eggs.

Shred the carrot and blend in the egg mix

Pour the mix in a bread pan covered in a baking sheet. Bake for 35-40 minutes.

Put in the fridge or freezer to let it cool before adding the frosting.

Add all ingredients for the frosting in a bowl. Mix with an electrical mixer until it becomes a thick cream. Put in the fridge while waiting for the cake to cool. Then cover the top of the cake with a thick layer of frosting and shredded carrot. Store in the fridge until it's time to serve! 😋🥳

Written by Camilla Henriksen Co-founder The Friendly Fat Co. Keto nerd, food blogger and health hacker.
More recipes using MCT Natural