Cabbage Gratin
40 minutes
This is your best low carb swap for potato gratin and I promise you, this keto recipe for cabbage gratin is so creamy and so cheesy that you will never miss potatoes in your life again. 
Macros per serving: 550 calories, 5g net carbs, 52g fat, 18g protein.
Triple the recipe to fill a standard oven pan.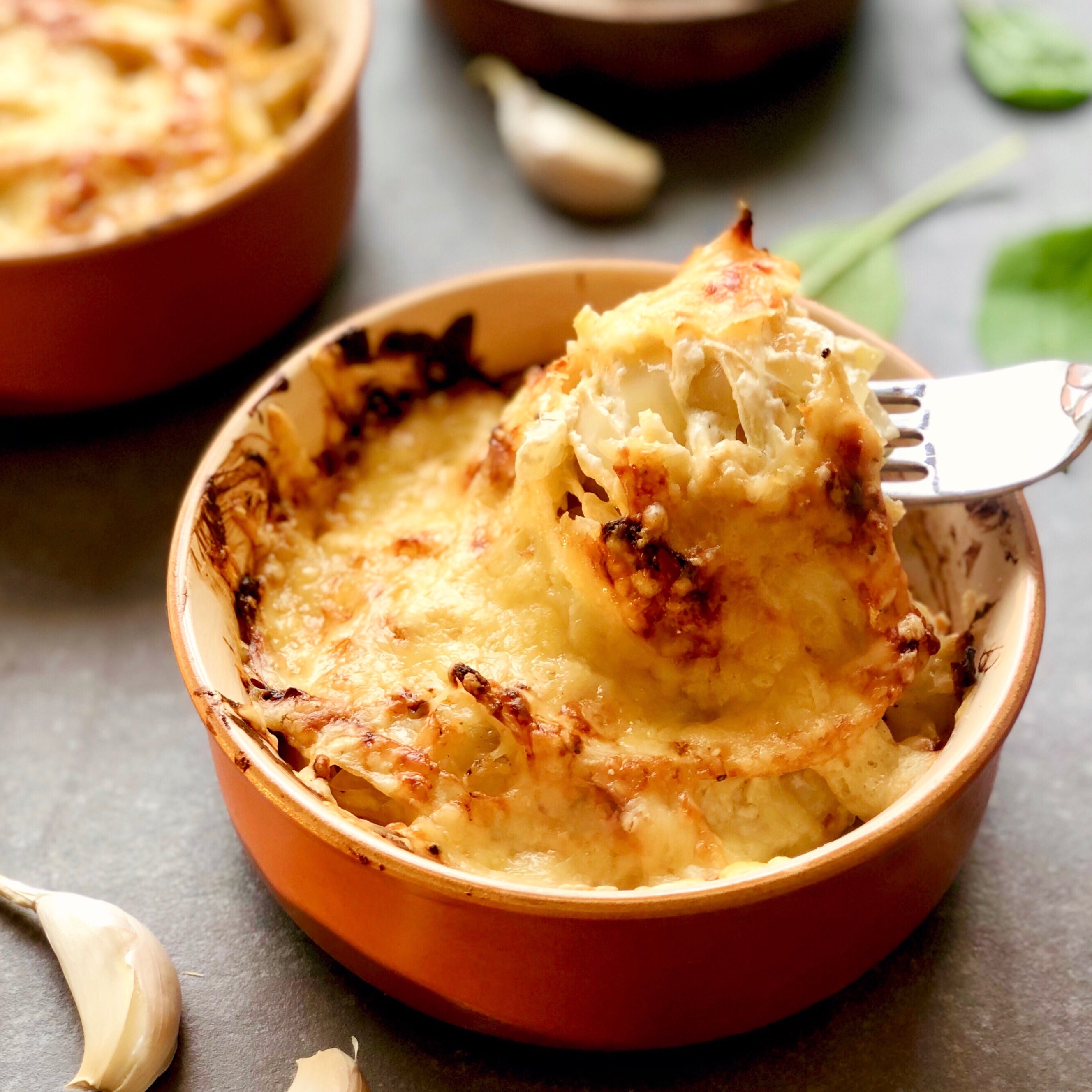 Ingredients
10,5 oz. (300g) cabbage
1/2 cup (1 dl) cream
2 tbsp crème fraiche
3 tbsp cream cheese
1 tbsp butter
1 garlic clove
3,5 oz. (100g) grated cheese
Salt
Pepper
Chili flakes
Instructions
Set the oven on 392°F/200°C

Shred the cabbage thin and fry in a pan with butter, garlic, salt, pepper and chili flakes until soft and golden. About 10 minutes.

Add the cream, cream cheese and crème fraiche and let simmer for about five minutes.

Fill an oven pan with the cabbage and top with lots of grated cheese.

Bake in the oven for about 20 minutes until the cheese layer is mouthwatering golden.

Written by Camilla Henriksen Co-founder The Friendly Fat Co. Keto nerd, food blogger and health hacker.