Princess Cake
Summer has finally arrived and why not celebrate with this amazing Princess cake? Keto-friendly and the result of this recipe is wonderful and looks just like the traditional swedish"Princesstårtan", right?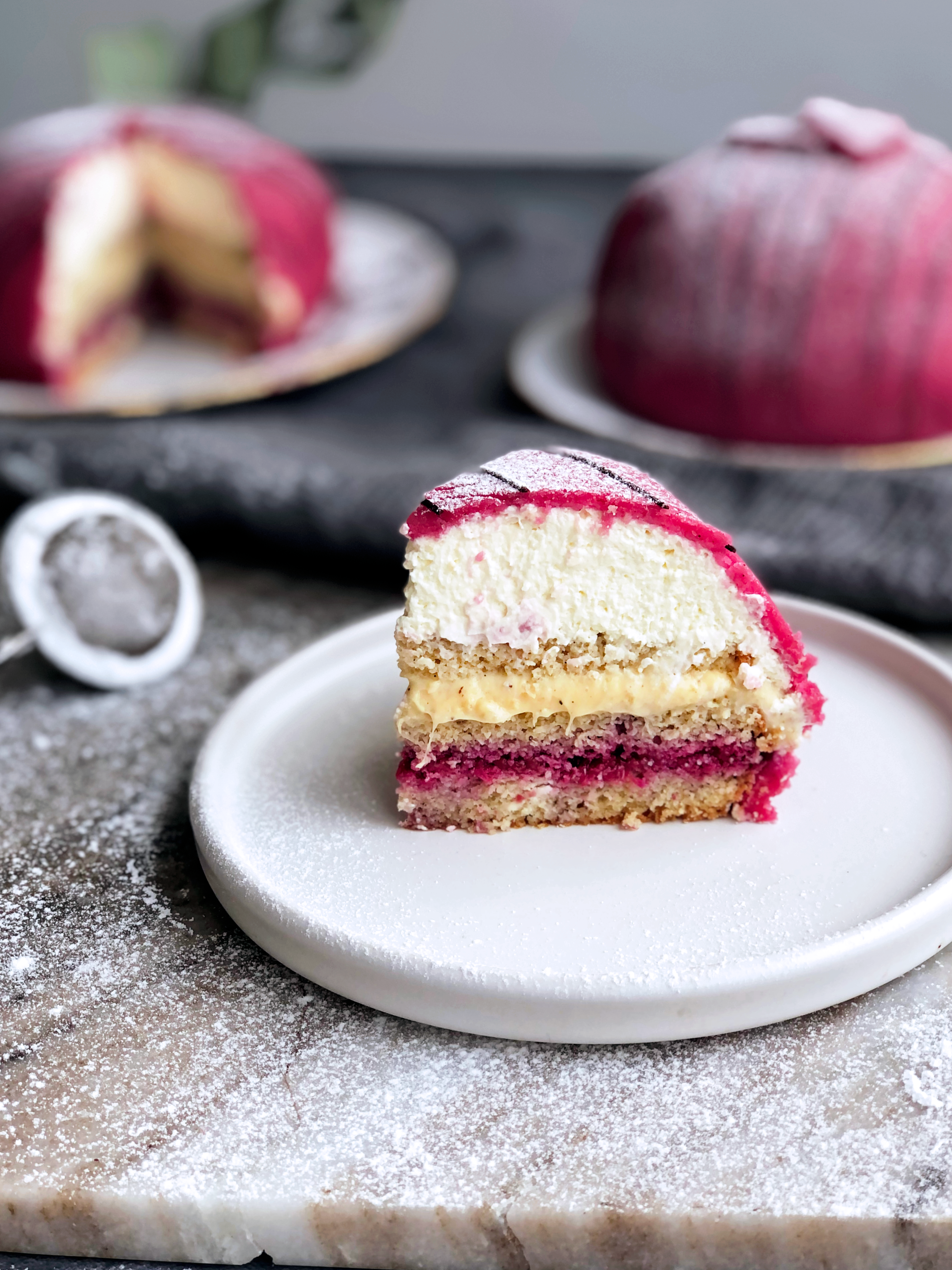 Ingredients
Cake:

4 eggs
1/4 cup (0,5 dl) erythritol
1/4 cup (0,5 dl) Sukrin Gold (or erythritol)
2 cups (4,5 dl) almond flour
25g butter
1/2 tsp baking soda
1 tbsp cream cheese
Pinch of salt
1-2 scoops of MCT-powder (we used collagen)
Vanilla curd:
4 egg yolks
1/2 tsp bourbon vanilla
1/2 cup (1 dl) cup cream
2/3 cup full fat milk
1/3 cup erythritol
Some stevia drops
1 tsp guar gum
50g butter
Marzipan:
1 cup (2,5 dl) almond flour
1 egg white
1 cup (2,5 dl) powdered erythritol (SukrinMelis)
2 drops bitter almond extract
A few stevia drops
2 tsp Sukrin Golden (brown sweetener)
Raspberry jam:
200g frozen raspberries
1 tbsp erythritol
Red food color
4 dl cream for filling
Instructions
Set oven on 175°C

Cake: Mix eggs and sweetener for 12 min until fluffy. Blend dry ingredients in a bowl and turn down in the eggs. Add melted butter and cream cheese. Fill a cake form and bake for 30 min. Let cool.

Vanilla curd: heat cream, milk and vanilla on stove and let it come to a boil. Set aside. Mix egg yolks, sweetener and guar gum with an electrical mixer. Whisk down in the milk while heating on low heat and keep whisking until it gets thicker. Remove from heat and add butter. If it'S too thick, add more milk. Pour in a bowl and let cool in fridge.

Marzipan: Add all the ingredients in a food processor and process to a dough. Add the color. I use different sweeteners to balance the taste and avoid the minty aftertaste of too much erythritol. Place dough between two baking sheets and roll it out. Make it as thin and big as possible. The bigger it is the easier to place on the cake.

Add raspberries and sweetener to a bowl and heat in the micro until melted. Stir until it's a jam.

Cut the cake in three layers. Add raspberry jam to the first layer, then vanilla curd on the second and whipped cream on the third. Cover the sides with cream.

Turn over the sheet with marzipan over the cake and remove the baking sheet. Tuck in at the bottom and cut off the edges. This is a bit tricky.

Top with dark chocolate and powdered Erythritol.
Enjoy!

Written by Camilla Henriksen Founder The Friendly Fat Co. Keto nerd and health hacker.